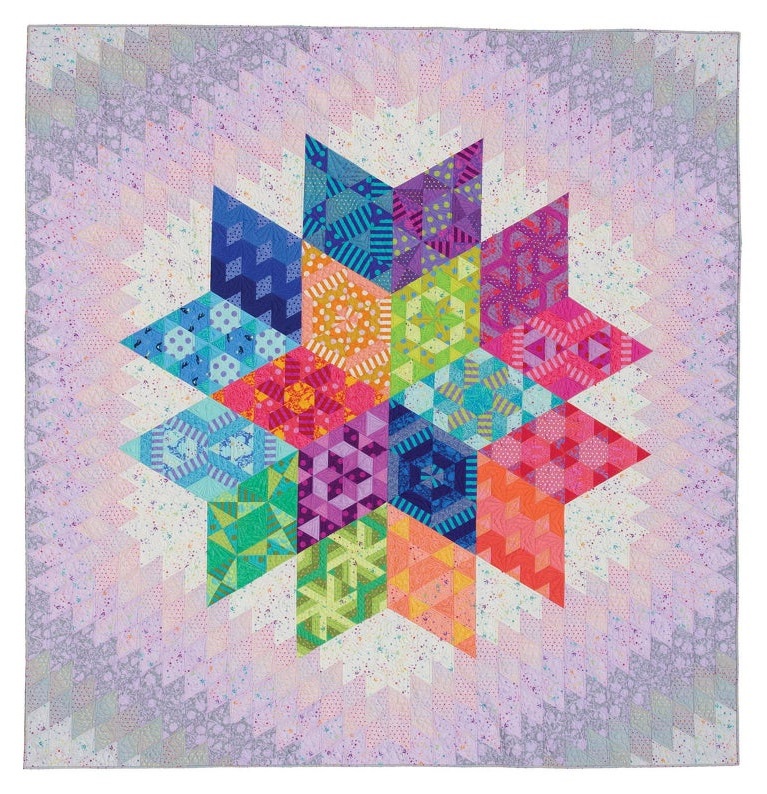 "Nebula"
Our New BOM for 2021
97×96 in (280×275 cm)
A 10 month program – $65 a month From Jaybird quilts and featuring True Colours by Tula Pink
Further information click here
Enquiries now welcome
0488 470 684
Join our Jinny Beyer Club for…Palette Fabrics
150 fabrics designed by Jinny Beyer for a wide variety of traditional and contemporary quilt styles. These are fabulous for all sorts of projects.
You will receive 15 coordinated palette fabrics each month.
Fabric pieces measure approx 10in square.
$32 a month for 10 months
Join our  Jinny Beyer Club for…Batiks
A brand new range of beautiful Jinny Beyer Batiks.
You will receive 8 x fat ⅛'s each month, or buy all 5 packs together with our "Around in Circles" pattern to complete a beautiful quilt.
Fabric packs only
$30 a month for 5 months
 "Around in Circles" Kit $165
Phone Pam and the girls on… 02 4784 2854 or 0488 470 684
Prices above include postage within Australia